Official name: Electrious
Prefered nickname: Electra, Elly
Rank: Lieutenant
Faction: Autobot
Size: Deluxe
Strength: 8
Speed: 10
Intelligence: 8
Endurance: 7
Courage:  9
Skill: 8
Attack: 7.5
Defense: 8.5
Function: Tracker, Seeker,
Firepower: Below
-Wing pistols(2 mounted on each wing) laser(Phoenix wings idea, she allowed me to use it)
-Medium blaster
-Weapon Attachments:  Flak cannon
-Melee Weapons: Dual Arm Blades
Age: 10,000yrs
Appearance:
(It cut off a bit.. T-T but oh well..)
(NEW PIC)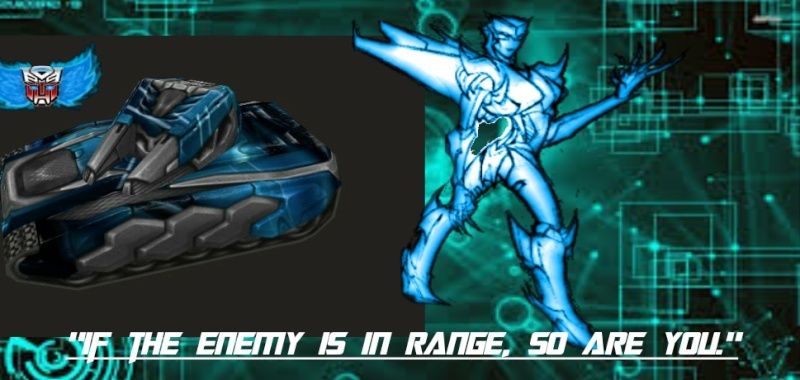 ((It says "If the enemy is in range, so are you." ))
Alt-Mode: Army tank
(the gun shoots fire, but she can switch out the gun at her will)
&
F/A 18 hornet (Blue angel #7)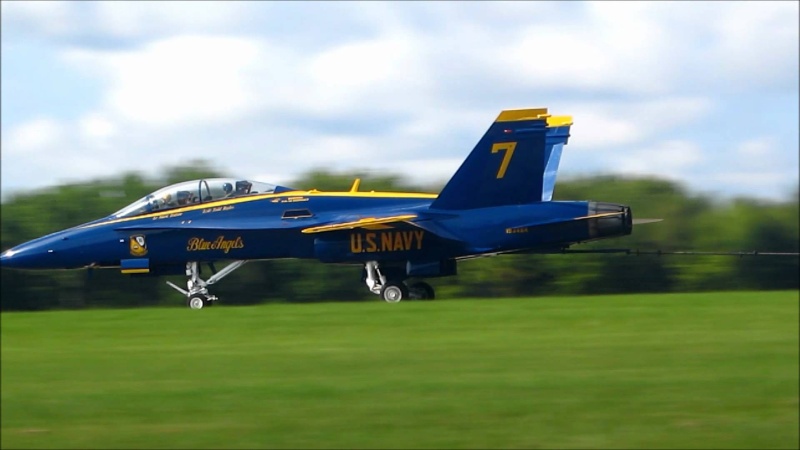 Abilities: Triple Changer, Holograms, and Space Pilot
Minicon: WildCharger
Minicon Alt-Form:

Minicon BIO: Electra discovers this little Minicon awhile after becoming a Prime when back with her true comrades the Autobots. She doesn't know who or what made this minicon but takes him in instantly like she already knew him. He can turn into a dirtbike and a plasma cannon and his robot mode and that's as far as he goes. He is more of a peaceable minicon but can be hostile when threatened or if his comrades are threatened. He looks up to Electra Prime with alot of respect since she was the one to offer him energon when he was dangerously low and needed it greatly.
Background Story: Built as cybertrons great war was coming to an end she witnessed many horrors and great shocks and losses. She was part of the dark energon projects started by a single rouge scientist con called ShiftKnob, the others in it were AuguryBlaze and WhipLash. All three were to be loyal to the decepticons. But Electra was the least bit of excited to be running on energon that could kill it's host. AuguryBlaze almost got himself banned and outcasted for helping his 'sister' electra escape the prisonhold. After that Electra ended up on earth and tried to start over new only to end up being tugged between her 'siblings' and her true pathway.
Random extras:
NickleBack is her favorite band
Music is a huge weakness of hers when off duty
This was edited by Sky Blazer. Thanks is given to Sky Blazer for the epic change.
Electra is the Lost One in character. But when out of character she is the Crazy One.
Last edited by Electrious on 7/31/2016, 4:14 pm; edited 22 times in total (Reason for editing : Tweaking here and there)
Autobot Commander





Posts

: 610


Join date

: 2011-07-27


Age

: 21


Location

: Rolling out to battle!



Decepticon Leader





Posts

: 409


Join date

: 2010-04-27


Age

: 46


Location

: Time for total destruction





Similar topics
---
Permissions in this forum:
You
cannot
reply to topics in this forum