Name: Leonus
Rank: Warrior
Faction: Autobots
Size: Mega
Strength:8
Speed:7
Intelligence:9
Endurance:7
Courage: 9
Skill: 7
Attack:8
Defense:6
Firepower:
Blaster: Transformable Arm Blasters
Weapon Attachments: Smoke Bombs
Melee Weapon: Arm Blades
Age: 1800
Appearance: Leonus is tall and strongly built. When in robot form his teeth are still sharp. This plating is always white and gold with red accents.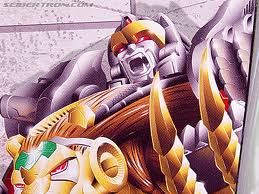 Alt Modes:
F-22 Raptor
Abilities: Triple-Changer, High Jump, Hover
Background Story: Leonus has been on earth for as long as he can remember. He fought alongside Optimus at a point and managed to survive a major fight by going into stasis on earth after hearing of Optimus's death. Now that he has awoken he is searching for his Autobot brothers and sisters specifically Wolfbite his younger brother whom he never met.

Leonus

Autobot Warrior





Posts

: 4


Join date

: 2013-05-11



Looks pretty good Leonus, just get up an avatar and I'd say you're all set for duty soldier, happy to welcome another autobot to the faction.
_________________
Faster, faster, faster, until the thrill of speed overcomes the fear of death

---
Permissions in this forum:
You
cannot
reply to topics in this forum